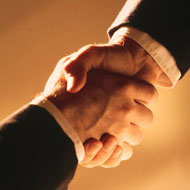 Merger will enhance Zoetis' presence in veterinary diagnostics
Leading animal health company Zoetis has announced plans to merge with Abaxis, a leading global provider of veterinary diagnostic instruments.
In a joint press release, the companies said the move would enhance Zoetis' presence in veterinary diagnostics.
Zoetis chief executive officer Juan Ramon Alaix said: "Together we can bring more veterinarian customers a broader range of products that fit into our comprehensive solutions and innovations, from prediction and early detection of disease in animals to prevention and treatment."
Abaxis chairman and chief executive officer Clint Severson added: "We see a prime opportunity to grow our business as part of Zoetis. We recently invested in expanding operations in Europe, Latin America, and the Asia Pacific Region, with 20 per cent of revenue in fiscal year 2018 coming from our international operations.
"Zoetis has the global presence and direct veterinary customer relationships to deliver greater value to more customers around the world and accelerate the growth of our international operations."
The veterinary diagnostics category is estimated to be worth more than $3 billion, with a compound annual growth of 10 per cent over the past three years.
Zoetis expects the diagnostics category to continue faster than the animal health industry, with growth driven by rising medicalisation rates, increasing standards of veterinary care and the convenience of in-clinic testing.
Zoetis expects to complete the acquisition by the end of 2018 and says that it intends to fund the purchase through a combination of existing cash and new debt.