One in eight vets treated five or more cases over Easter 2017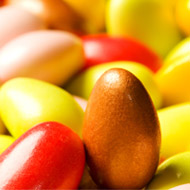 The BVA has issued a warning to pet owners about storing chocolate safely, as new figures show that 62 per cent of vets saw at least one case of chocolate poisoning over the Easter holidays last year.
The organisation's Voice of the Veterinary Profession Survey found that the majority of vets still see urgent cases over the Easter period because chocolate treats have not been kept out of reach. Whilst most vets saw an average of two cases of chocolate poisoning, an average of one in eight treated five or more cases – more than double the figure reported over the previous two years.
Commenting on the findings, BVA president John Fishwick said: "Easter is a time of great fun for the whole family, but chocolate treats meant for humans can be poisonous for our pets. Dogs, in particular, have a keen sense of smell and can easily sniff out sweet treats, so make sure any chocolate goodies are stored securely out of reach of inquisitive noses to avoid an emergency trip to the vet."
He continued: "If you suspect that your dog has eaten chocolate, don't delay in contacting your local vet. The quicker the animal gets veterinary advice and treatment, the better. Your vet will want to know how much chocolate your dog has eaten and what type. If possible, keep any labels and have the weight of the dog to hand."
BVA's Voice of the Veterinary Profession survey is a bi-annual survey of vets drawn from BVA members. It captures the profession's views and experiences by asking questions about animals health and welfare, public health and trends in the veterinary practice.