Equine hospital boasts UK's first large bore sliding gantry computed tomography system for improved large animal patient scanning.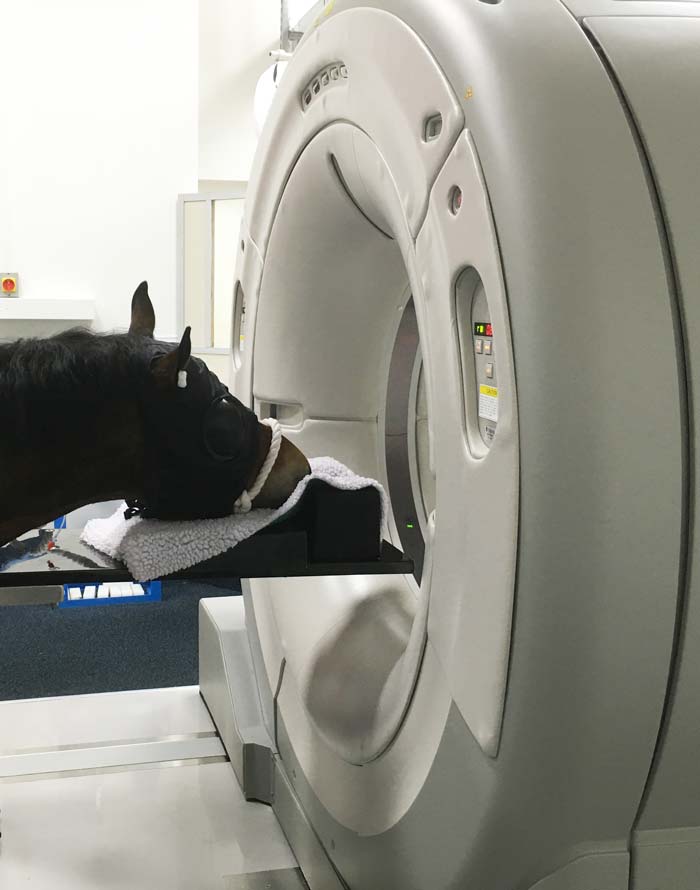 The University of Liverpool has notched up a UK veterinary "first" with the installation of the country's only large animal, large bore sliding gantry CT system.
Adapted from human use, the unique large animal CT machine has been set up at the university's Philip Leverhulme Equine Hospital with the £750,000 total cost for the machine, and its installation in a new suite, being shared between the hospital and university.
'Huge advantage'
Vet Alison Talbot, a senior lecturer at the hospital, said: "The advantage over other large animal machines is it has a sliding gantry, so the machine actually moves relative to the patient, rather than the patient moving relative to the machine.
"With the patient standing still, the machine slides over it, which is a huge advantage."
Rapid process
The large animal CT machine also has a very large 90cm bore, rather than the normal 70cm.
Miss Talbot said: "It enables us to fit larger areas of the animal inside the scanner. It is a very rapid process and gives us more flexibility and a greater safety factor.
"This makes it perfect for scanning horses – especially heads and the top of the neck in a standing, sedated horse, and on horses under anaesthetic."
Miss Talbot said she believed the speed, safety aspect, larger scanning ability and precision of the new CT machine would prove a big advantage in assessing animals referred to the hospital.