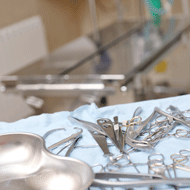 Supporting guidance updated in line with legislation  
Surgical artificial insemination (AI) in dogs is prohibited by animal welfare laws, the RCVS has clarified.
The college has updated its supporting guidance to the Code of Professional Conduct following a meeting of the Standards Committee last month.
Section 27, titled 'Miscellaneous procedures: legal and ethical considerations' has been amended to make it clear that the procedure is not allowed under animal welfare legislation, specifically the Animal Welfare Act 2006, which prohibits mutilations.
Prohibited procedures are defined as those which interfere with sensitive tissue or bone structure. Canine surgical AI is not listed as one of the exemptions allowed by the Mutilations (Permitted Procedures) (England) Regulations 2007.
RCVS registrar Eleanor Ferguson said in a statement: "Due to an unfortunate oversight, the guidance had not been updated following this legislative change, although, in the interim, the guidance still made it clear that surgical AI in dogs was unlikely to be in the animal's best interests and could only be carried out and justified in very limited circumstances and for exceptional reasons.

"However, we apologise for the oversight, and as soon as the College was made aware that the guidance on surgical AI did not conform exactly with the legislation and regulations, a paper was prepared for the Standards Committee to consider as soon as possible and update the guidance accordingly."