"The Pro-Kolin Advanced study represents one of the first of its kind looking at the benefit of a probiotic paste in dogs with acute diarrhoea." – James Kyffin, veterinary director at Protexin Veterinary.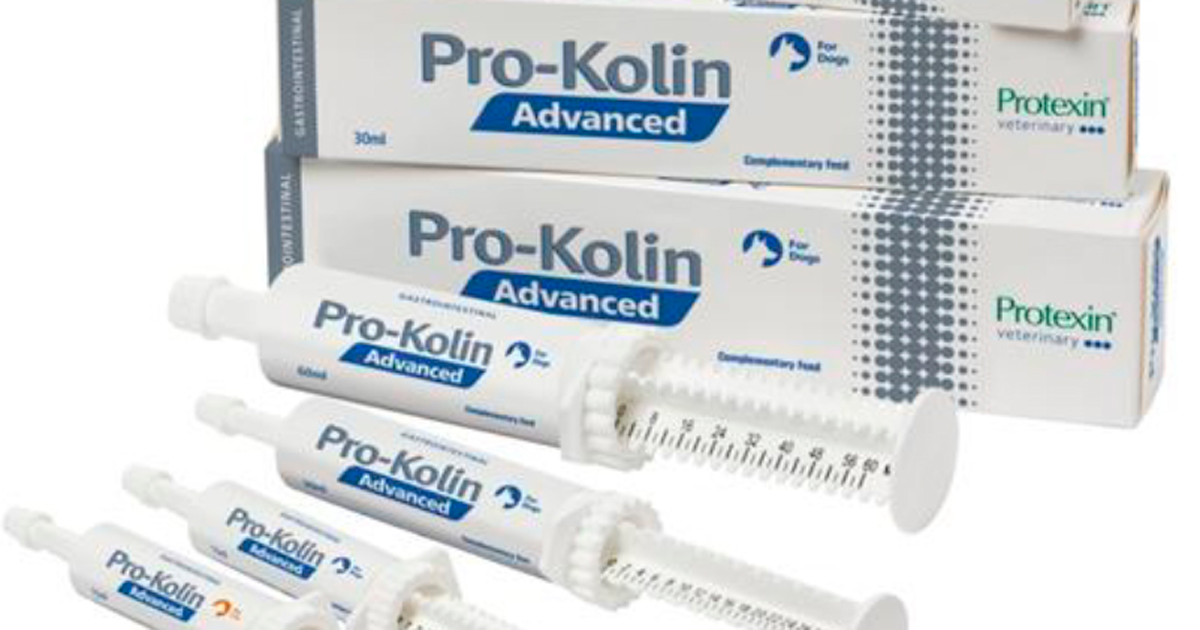 Protexin Veterinary has released the results of a new study that shows its latest probiotic paste product can improve the clinical outcome of uncomplicated, acute diarrhoea in dogs.
A randomised, double-blinded, placebo-controlled clinical trial provided novel evidence that the use of Pro-Kolin Advanced resulted in a reduction in the duration of diarrhoea and a reduction in the number of animals requiring additional medical treatment for diarrhoea, compared to placebo.
Daily issue
The study included a total of 148 dogs with acute diarrhoea that were presented to practices in the UK and Ireland.
Sophie Nixon, veterinary research manager at Protexin Veterinary, said: "Dogs with acute diarrhoea are presented to veterinarians on a daily basis, yet the evidence base on which to identify appropriate treatment for these cases has been lacking."
Study results
The evidence base is now growing with the publication of the study results in the Journal of Veterinary Internal Medicine.
James Kyffin, veterinary director at Protexin Veterinary, said: "At ADM Protexin, we believe it is important to have products that are supported by published studies and the Pro-Kolin Advanced study represents one of the first of its kind looking at the benefit of a probiotic paste in dogs with acute diarrhoea."
He added: "We hope this study will provide vets with the evidence they need to prescribe Pro-Kolin Advanced for their cases and give them the confidence not to dispense other medical management, like antibiotics, that may not be necessary."