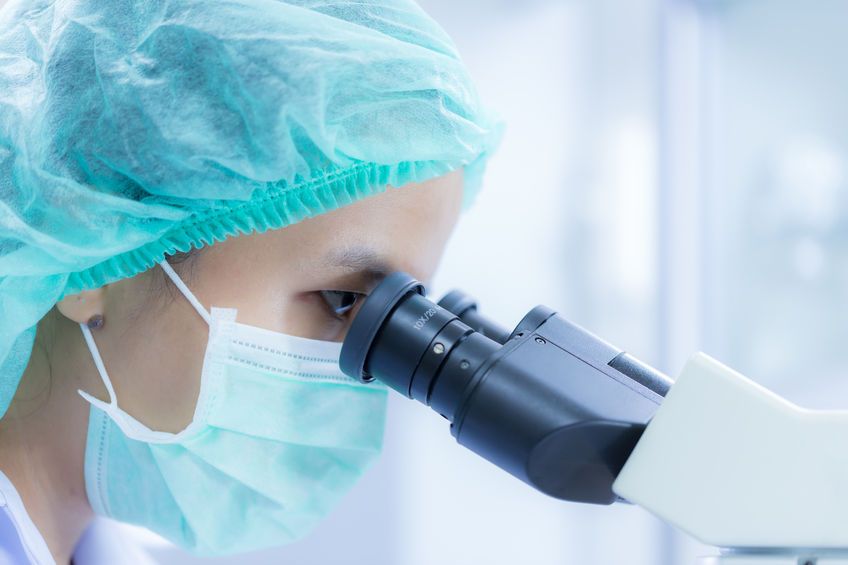 A team at the Pirbright Institute has won nearly half a million pounds in funding to look into avian influenza research.
The research team, led by Professor Munir Iqbal, who has carried out previous studies on AI and on vaccination, has been awarded £497,995 by the Biotechnology and Biological Sciences Research Council (BBSRC) to look into why vaccines can fail.
The study, entitled 'Understanding antigenic diversity, zoonotic potential and immunological prevention of avian influenza viruses affecting poultry', will run for three years, ending in December 2020.

The International Egg Commission (IEC) recently produced a report looking into the advantages and disadvantages of vaccination against avian influenza.
An expert group pointed to some advantages – particularly in developing countries where vaccination could, it said, help to protect a vital source of protein.
But it said there were concerns that vaccination could lead to complacency in implementing good surveillance and bio-security measures. And in developed countries the use of avian influenza vaccines could impact on trade, it said.
Ineffective
There are also concerns that vaccination could be ineffective. In an abstract about the research project at Pirbright, Professor Iqbal says: "The proposed research aims to gain insight into viral factors that contribute to vaccine failure which may enhance the ability of AIVs (avian influenza viruses) to cross species barriers from birds to mammals."
He says that, whilst increasing poultry production is crucial for maintaining food supplies to feed the ever-increasing human population, and to meet the sustainable development goal on food security and sustainable agriculture, the emergence, re-emergence and continued prevalence of AIVs in recent years threatens the sustainable growth of the poultry sector.
"Control of AIVs in areas of hyper-endemicity is primarily achieved through vaccination," says the professor.
"However, effectiveness of most conventional poultry vaccines is intrinsically sub-optimal; these vaccines generally only mask clinical signs and mortality, while still allowing infected animals to shed infectious viruses.
"Existing vaccines may consequently result in continued circulation and evolution of AIVs, and improved vaccines are therefore required that produce robust, sterile immunity against clinical disease and silent transmission, thus breaking the endemic cycle within farming systems," he says.
'Next generation'
Professor Iqbal says his team intends to make use of "next generation vaccination technologies" to develop robust effective vaccines that "elicit strong and durable humoral and cellular immune responses against AIVs that cause severe economic losses in poultry."
He says the team will look at what changes in AI subtypes can be implicated in vaccine failure, or are critical for inducing protective immunity in vaccinated birds; how molecular changes in the virus surface increase the ability of the virus to transmit from poultry to humans; and the delivery of protective antigens to chicken immune cells to produce more robust protection against AI.
The BBSRC grant is being provided under the Newton Fund, which builds research and innovation partnerships with 18 partner countries to support their economic development and social welfare, and to develop their research and innovation capacity for long-term sustainable growth. Professor Iqbal's research is one of 11 projects to receive funding under the scheme.
BBSRC deputy chief executive Steve Visscher, said: "With poultry and pig meat leading the global increase in meat production, the importance of finding innovative solutions which will underpin sustainable, safe, healthy and resilient poultry and pig production systems is critical.
"By bringing together world class researchers from China, the Philippines, Thailand and the UK, BBSRC is addressing this challenge."
In his abstract, Professor Iqbal says: "Any further spread of AIV could incur severe losses to the UK poultry industry, which accounts for approximately £8 billion in the UK economy and supports over 80,000 jobs.
"An even higher level of devastation to poultry production is being caused by both H5 and H7 viruses in China, as well as many other countries around the world. Additionally, zoonotic infections in humans have resulted in over 450 deaths from H5N1 globally since 2003, and over 600 deaths from H7N9, mainly in China since 2013.
"Minimising the impact of these viruses in poultry, with the concomitant reduction in zoonotic transmission, requires the improved knowledge of their genetic and antigenic diversity that this project will provide, enabling development of more effective control measures including new and improved vaccination technologies. Such steps will particularly help reduce the prevalence of AIVs in China, where the disease is endemic in poultry."
Strong immunity
He says novel vaccine technologies that deliver protective antigens directly to immune cells through attenuated live virus vectored vaccines will induce strong cellular and humoral immunity.
"This immunity should overcome the sub-optimal performance and other inherent drawbacks of currently available conventional killed virus vaccines. This research will therefore be of value to many stakeholders involved in animal and public health and in food security."
The BBSRC says the 11 projects receiving funding under the Newton Fund will receive a total of seven million pounds.
Research in partner countries is being funded by the National Natural Science Foundation of China, the Philippine Agriculture and Fisheries Biotechnology Programme, Department of Agriculture, the Philippine Bureau of Agricultural Research, Department of Agriculture and the Thailand National Science and Technology Development Agency.