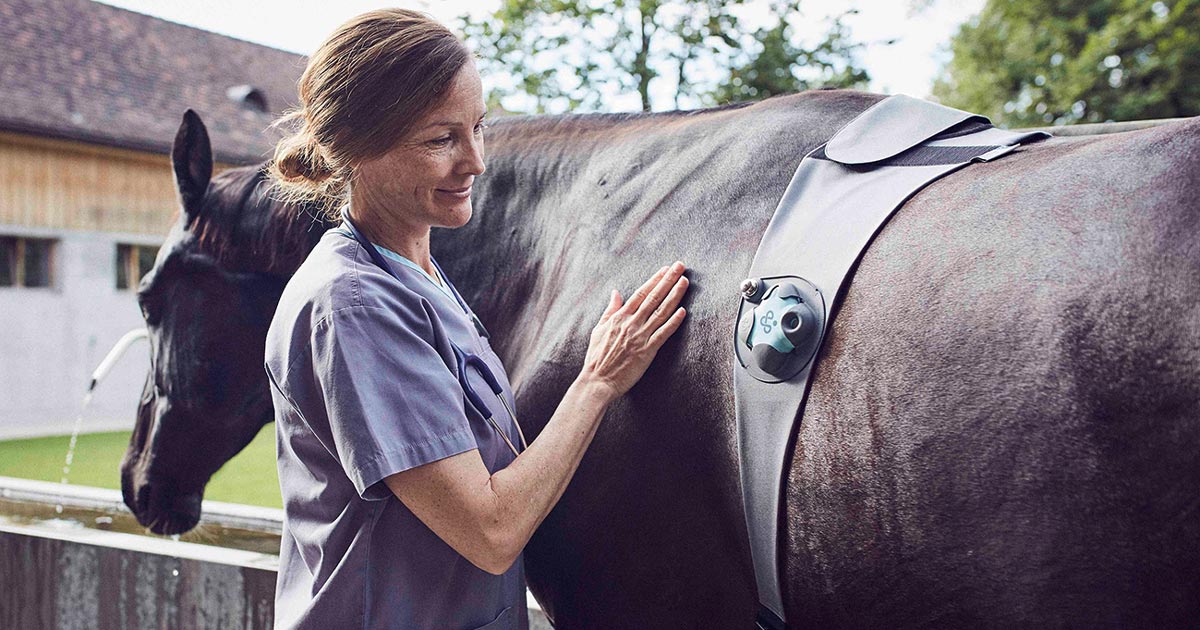 A wireless health monitoring system that allows equine vets to remotely access vital patient signs in real time and with minimal effort is being trialled in the UK.
The Piavet System is made up of three components – a measuring device, base station and platform.
The compact, palm-sized, battery-powered recording instrument with innovative sensor technology weighs 150g and attaches to the horse via a belt that does away with the need for shaving or cables.
The manufacturers said it was possible to measure, analyse and view highly accurate medical data on horses' health from a distance, take evidence-based notes and share the data with colleagues on the platform.
Capabilities
The system measures the following in equine patients:
ECGs: without shaving, cabling or bonding electrodes, meaningful and stable ECG data can be recorded. Arrhythmias can be difficult to find, but the Piavet System gives vets long-term monitoring images to help reveal existing arrhythmias.
Body core temperature: with the measuring device, it is possible to precisely calculate body core temperature non-invasively and continuously through the horse's coat. Fever and intensive care patients can be monitored easily and continuously, while infections can be detected early.
Respiration rate pattern: the system not only records breathing rate, but also the exact course of breathing. This allows vets to monitor patients with respiratory diseases over a long period of time and perform targeted performance diagnostics.
Heart rate: based on the ECG, heart rate is calculated. The peaks counted as heart rate are marked on the ECG. Anaesthesia and treatment responses can be visualised and recorded in real time.
Activity: horse activity provides context to vital parameters and allows a meaningful interpretation of the data.
Dorina Thiess – chief executive and co-founder of veterinary medtech start-up company Piavita, located in Zurich and Berlin – said six UK practices were using and evaluating the Piavet system.
The practices have had the devices for between two and three weeks, so it was "very early days" to comment on reaction, said Dr Thiess, but she added: "They are super, super interested and say they love things that make monitoring a bit easier because, as always, that's a huge time issue."