Dogs unleashed and cats miaow-ving up the charts  
Today, the Pet Food Manufacturers' Association (PFMA) releases its 2018 pet population data, based on interviews with 8000 households, confirming a 400,000 rise in the dog population, which now stands at 9 million. 26% of households now own a dog, representing an increase of around 300,000 households.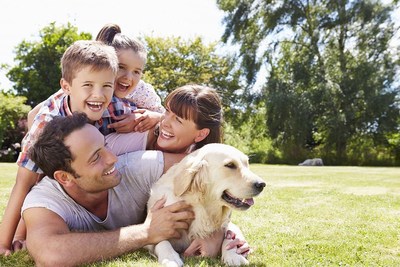 From the research, it is clear that a rise in dog ownership among families is the key driver. The number of households with children owning a dog has grown by 11% to 2.3 million, 230,000 more than last year. However, dogs are not the only pets to have moved up the charts. The cat population is at its highest for five years at 8 million. 18% of households own a cat, which equates to 140,000 more cats and 75,000 more households.
Key Findings:
13 million households (45% of UK households) have a pet
600,000 more households have a pet this year
5 million households own a cat (75,000 more than last year)
6.6 million households own a dog (300,000 more than last year)
4.4 million (53%) households with children own a pet
28% of UK households with children now own a dog, compared to 24% last year
2.3 million families have a child and a dog compared to 2 million last year
Michael Bellingham PFMA Chief Executive adds: "I was not surprised to read about the growth of the dog population among households with children as personally I have recently joined this movement. Tessa, a Schnoodle, is very much part of our family and I am delighted that 11% more families in the UK are benefitting from dog ownership. Pets in varied shapes and sizes – from lizards and snakes to hamsters and cats – can bring so much joy to children.
With the demands of modern life and the pull of digital companions, we are so pleased that more children will benefits from the social, emotional and physical benefits of pet interaction."
"Dogs Trust Veterinary Director, Paula Boyden, said: "We have long known that dogs are man's best friend and it is positive to see an increase in the number of households with children also sharing their lives with dogs. Owning a dog can have so many benefits for families and our hugely successful Be Dog Smart campaign is packed full of advice and information to ensure this harmonious relationship continues."
PFMA's top ten pets for 2018 are:
9 million dogs
8 million cats
900,000 rabbits
500,000 indoor birds
500,000 domestic fowl
400,000 guinea pigs
300,000 hamsters
300,000 tortoises and turtles
200,000 lizards
200,000 snakes