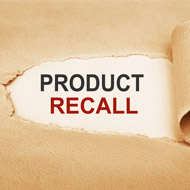 Product recalled 'as a precaution'
Hyperdrug Pharmaceuticals Ltd is recalling its Trimax Plus 4 in 1 liquid for racing pigeons due to a product defect.
The product is used to treat canker, coccidiosis, worms and external parasites in racing and show pigeons. The recall is being carried out as a precaution via a FREEPOST address and purchasers will be offered a replacement.
Affected batches:
170109 (expiry date: January 2019)
170322 (expiry date: March 2019)
171012 (expiry date: October 2019)
180214 (expiry date: February 2020)
Hyperdrug is contacting wholesalers to arrange for returns via FREEPOST NEA10804 DL12 0NG.