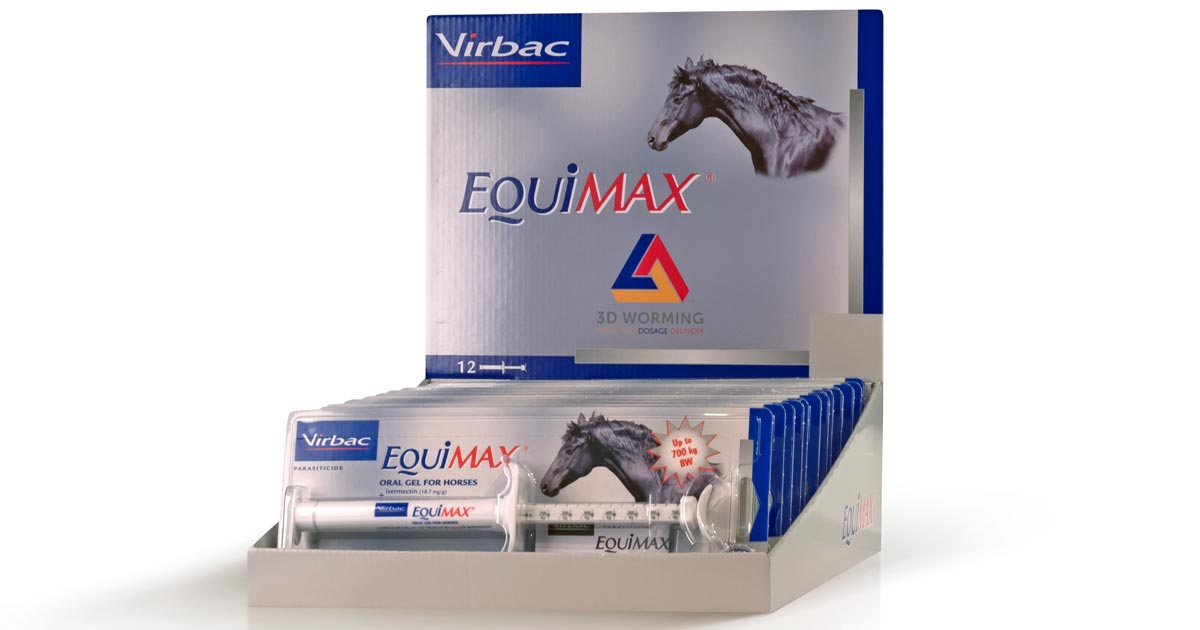 Virbac's new display packaging for equine product aims to offer retailers 'additional opportunity to discuss three Ds of worming – direction, dose and delivery – with owners'.
A 3D Worming logo has been added to the display packaging of Virbac's equine wormer brand Equimax.
The innovative approach to equine parasite control is a valuable resource for both horse owners and SQPs, encouraging responsible and sustainable worming practices, the company said.
Responsibility
Rosie Naylor, equine technical product manager at Virbac UK, said: "All members of the equine community have a responsibility to do everything they can to sustain the efficacy of available drugs by using them responsibly.
"There are a number of things that can be done to minimise the need to use worming products and maintain their efficacy for future years.
"We hope the new display packaging will offer retailers an additional opportunity to discuss the three Ds of worming – direction, dose and delivery – with horse owners."
Ergonomic
Equimax can be used for strategic autumn worming; treating roundworms, bots and all three species of tapeworm in a single dose, said Virbac.
The product is available in an ergonomic syringe to treat horses weighing up to 700kg, as well as tablets to treat horses weighing up to 800kg.