The first and patented toltrazuril plus gleptoferron injectable combination available in Europe helps protect suckling piglets from coccidiosis and iron deficiency.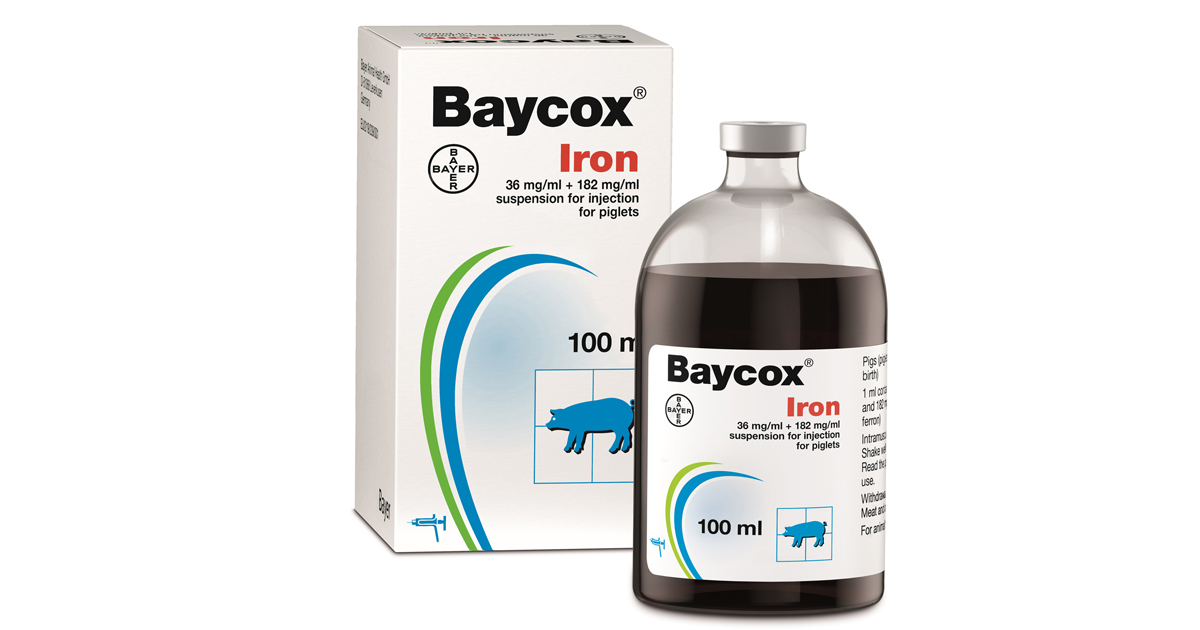 Bayer has launched Baycox Iron (36mg/ml toltrazuril plus 182mg/ml gleptoferron) suspension for injection for piglets across Europe following marketing authorisation from the European Commission.
The product is indicated for the concurrent prevention of clinical signs of coccidiosis (such as diarrhoea) in neonatal piglets on farms with a confirmed history of coccidiosis caused by Cystoisospora suis, and the prevention of iron deficiency anaemia.
'Intense handling'
Nicole Kemper – director of the Institute for Animal Hygiene, Animal Welfare and Farm Animal Behaviour, University of Veterinary Medicine Hannover – said: "Piglets go through intense handling in their first days of life.
"While this is done to give them a better start to life and protect them from disease, it can also cause a lot of stress.
"Measures to reduce the need for piglet handling can make an important contribution to enhancing piglet well-being in the farrowing pen."
'Real difference'
Octavio Orlovsky Eckhardt, head of swine species marketing at Bayer, added: "A combination therapy that can effectively address these concerns with reduced handling can make a real difference for pig health and well-being."
Leave a Reply
Notify of new follow-up comments new replies to my comments
---
ADVERTISEMENT
Related content