Document sets out implementation plans for life sciences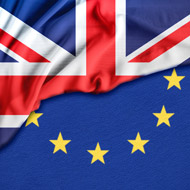 Market access to medicines during the Brexit implementation period will not change for the life science sector, the Veterinary Medicines Directorate (VMD) has confirmed.
In a document titled 'Technical information on what the implementation period means for the life science sector', the VMD said that marketing authorisation holders can continue to be based in the UK and access EU markets.
'Manufacturing and distribution licences will continue to be recognised by the EU and vice versa, as will inspections,' it continued. 'UK based firms can continue to apply for marketing authorisations via either the centralised or decentralised procedure.'
The VMD adds that a licence for a Centrally Authorised Product (CAP) will be valid for the EU and the UK during the implementation period (29 March 2019 – 31 December 2020).
Products that have not finished a centrally authorised assessment process at the end of the implementation period may have to start again. However, this will depend upon the outcome of negotiations on the UK's future relationship with the EU.
The assurance comes after concerns were raised by the European Medicines Agency (EMA) about how prepared marketing authorisation holders were for Brexit. A survey by the agency found that just 58 per cent of market authorisation holders for CAPs are on track with their planning for the UK's exit from the EU.