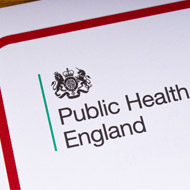 Public Health England (PHE) has confirmed a third case of monkeypox in England.
In a statement, PHE said that a healthcare worker from Blackpool Victoria Hospital is receiving treatment after coming into contact with another patient with the disease. The earlier patient had travelled to Nigeria where they are believed to have contracted the infection.
PHE confirmed that it is 'adopting a highly precautionary approach' to minimise the risk of further cases and are tracing anyone who may have had contact with the patient.
Dr Nick Phin, deputy director of the National Infection Service at PHE, said: "This healthcare worker cared for the patient before a diagnosis of monkeypox was made. We have been actively monitoring contacts for 21 days after exposure to detect anyone presenting with an illness so that they can be assessed quickly. It is therefore not wholly unexpected that a case has been identified.
"This person has been isolated and we are taking a highly precautionary approach to ensure that all contacts are traced."
Monkeypox is a rare zoonotic disease that can be transmitted through contact with the blood and bodily fluids of infected animals. Human infections have been liked to the handling of monkeys, but the virus does not spread easily among people.
PHE said the disease is usually a mild self-limiting illness and most people recover within a few weeks. However, severe illness can occur in some individuals.
Monkeypox was first was first confirmed in Cornwall on 8 September. The patient is a resident of Nigeria, which is where they are believed to have picked up the infection, before travelling to the UK.
A second individual was confirmed with the infection on 11 September but has no UK link to the patient in Cornwall.