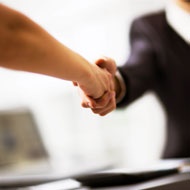 Sovereign sells Linnaeus Group to Mars
Mars Petcare's Veterinary Health Group has bought the Linnaeus Group from Sovereign Capital Partners, the UK private equity buy and build specialist.
The transaction is Sovereign's seventh exit from its third fund, and represents its largest sale to date.
Sovereign backed the original Willows Veterinary Centre and Referral Service in September 2014, before undertaking to create the Linnaeus Group.
At exit, it had made 21 acquisitions, including North Downs Specialist Referrals, Avonvale, VRCC Specialists Referrals and Village Vet.
The group expanded from one to 87 sites in England, including five referral centres, and grew from a team of 120 to more than 1,400.
No financial terms have yet been disclosed.