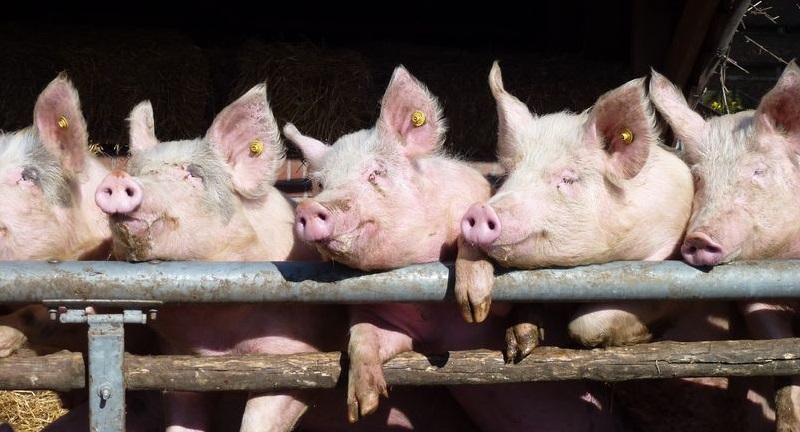 New research has investigated the connections between animals' emotions and welfare, which could one day bring benefits for farmers and the consumer.
Positive farm animal welfare is a relatively new idea which brings attention to animals having a good life, according to the research.
Positive farm animal welfare is in sympathy with public opinion and is supported by science, but to become more central to animal farming it must also benefit producers and consumers of animal products.
There is broad consensus that animals can have positive as well as negative experiences.
Scientists are now investigating the links between animals 'feeling well' and 'being healthy'. Successfully demonstrating this relationship would help to illustrate that positive animal welfare is of benefit to animals as well as people.
The team, a collaboration between Scotland's Rural College (SRUC) and University of Edinburgh's Roslin Institute, has already obtained results that point in this direction.
They found that litters of pigs that play the most also grow the fastest, suggesting that what benefits animals can also benefit farmers and, ultimately, consumers.
Professor Alistair Lawrence says that, with the benefit of further study, positive animal welfare could one day offer multiple benefits for farm animals, farmers and for the consumer.
The research says promoting positive welfare in animals is similar to promoting mental wellbeing in people, it is a slightly different way of thinking about things but the benefits could be "significant".
The Farm Animal Welfare Council (FAWC) was first to point to the policy implications of positive animal welfare, framing the idea of animals having a 'good life' within a broader vision of continuing to improve farm animal welfare standards.